Jaunt公司
公司性质:有限责任公司(外国法人独资)
法人代表:Jens Christensen
成立时间:2013年
公司规模:300-1000人
所属行业:VR行业应用
官网:https://www.jauntvr.com
联系电话:021-23161002
总部地址:395 Page Mill Road, Suite 210 Palo Alto, CA 94306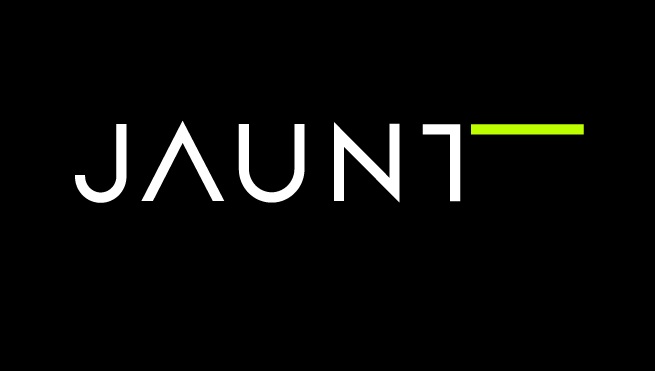 1. 公司信息
1.1 公司简介
Jaunt,是集硬件、软件、工具、应用开发及内容生产于一身的VR行业领先公司,为世界一流的创意制作人提供影视娱乐的开创性表现手段。
1.2 公司业务
作为VR行业第一梯队的领军企业,Jaunt的目标是创造影院级的虚拟现实体验,要成为VR界的Netflix。
公司4项营收分别是,VR内容付费点播和付费订阅、VR摄像机租赁、推广活动和广告制作。
---
2. VR产品
VR内容
在美国JauntApp上已经有75部VR作品,目前还都是免费观看。其中只有20部来自外部拍摄团队,超过70%的内容是Jaunt的自制内容。
在Jaunt App上播放次数最多的,是原甲壳虫乐队主创保罗·麦卡特尼(Paul McCartney)的旧金山演唱会。
VR应用
Jaunt VR专门针对PlayStation 4将会推出应用程序,使PS VR上可以播放他们旗下超过150个沉浸式VR体验。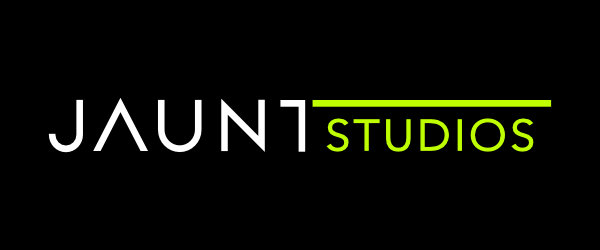 Jaunt ONE
2015年7月Jaunt推出NEO电影级VR摄像机,随后更名为"Jaunt ONE",这也是Jaunt发布的第一款专业级别的VR摄像机。它是Jaunt VR 发布的一款影视级别虚拟现实摄像机,也称之为新光场技术摄像机。Jaunt ONE主要面向小型专业拍摄团队,拥有360°捕捉订制镜头系统,24个快门传感器,可利用算法将每个镜头得到的影像进行无缝接合,无死角同步拍摄,还可配合杜比全景声。Jaunt Neo是经过了其公司两年半的迭代研发及测试工作,目前公布的 NEO 也是第五个原型机。该设备每拍摄一分钟约12G数据量,目前定价约7万美金。该机器整机最高输出分辨率可达10k。
​
Jaunt ONE系统主要特性:[1]
高质量、高分辨率、360度全景捕捉
3D光场捕捉光学元件
柔光捕捉
高动态(HDR)图像
完全同步的全域快门传感器阵列
延时及高帧率捕捉
小型且防水的外形
LUNAR完美360度工业设计
支持多种配件
相较于Google 和 GoPro 的产品更倾向于小型团队制作,这台机器的用户主要定位于专业的拍摄团队。该型号的摄像机拥有完整的360°捕捉订制镜头系统,可利用算法将每个镜头得到的影像进行无缝接合。
在设备规格上,Neo可拍摄高质量高分辨率的图像,专为 3D 光场捕捉设计。在低光环境下,它有表现良好的大号感应器,能捕捉高动态范围图像。NEO 可以捕捉至少4K分辨率以及60FPS以上的360度视频。而且能适应光线昏暗的环境。不仅如此,Jaunt还能够保证拍摄的无死角同步。
同时它可完全同步全局快门感应器阵列,支持延时拍摄和高帧率拍摄,紧实防水的体积规格,和强大广泛的规格、渲染以及素材管理工具集合能够帮助用户更好地处理图像的效果。
此外,Jaunt还研发了Jaunt Cloud Services,一个基于云的视频拼接和渲染平台。通过这个云平台,Jaunt提供给创作者关于内容的拍摄、生产服务、平台分发等服务。用户可以对拍摄内容进行渲染和拼接,并将其发布到支持360°视频的平台上。
---
3. 发展历程
2013年,Jaunt成立。
2015年,9月2,华人文化产业投资基金(简称"华人文化"或"CMC")宣布领投总部位于美国硅谷的虚拟现实企业Jaunt。Jaunt本轮融资金额6500万美元,共同领投的还包括美国华特迪斯尼公司(The Walt Disney Company)、Evolution Media Partners(由美国知名演艺经纪公司CAA、全球最大的私募股权投资公司之一TPG Growth和好莱坞影视制片公司Participant Media合资设立)。
---
4. VR招聘
VR/AR LEAD DEVELOPER
The Role:
We are looking for an experienced and hands-on VR/AR developer to join Jaunt's advance development team. This is a highly challenging and highly technical role offering the chance to define the early days of a new industry.
What You'll Own:
Research, develop, and prototype next-generation immersive entertainment experiences
Work directly with the CTO in an independent team investigating new technologies, products, and algorithms.
Adapt to evolving product and business needs quickly and effectively
Our Ideal Candidate Has:
Fluency in C/C++
10+ years of professional development experience
Expert knowledge of 3D programming, VR gaming and/or Video streaming
BS in Computer Science or a similar field or equivalent experience
In depth experience with Unity, Unreal, OpenGL, OpenCL, CUDA
CONTROLLER
What You'll Own:
Develop, improve and issue timely monthly financial records for the Executive Team and Board of Directors
Lead evaluation and selection of accounting solution appropriate for companies future needs
Manage accounting function, overseeing external resources and developing team as required over time
Guides financial decisions by establishing, monitoring, and enforcing policies and procedures.
Protects assets by establishing, monitoring, and enforcing internal controls
Manage the accuracy and productivity of day-to-day activities of accounts payable, cash disbursements, invoicing/billing, customer credits and collections, payroll, fixed asset records, general & entity accounting, cost accounting, Human Resources, and Operations etc.
Provides status of financial condition by collecting, interpreting, and reporting financial data.
Provide financial analysis tools to evaluate company ventures or special projects, programs, capital expenditures, products costing, etc. when necessary
Coordinate the provision of information to external auditors for the annual audit
Report to the Board of Directors when necessary in writing and verbally
Other duties as necessary
Our Ideal Candidate Has
Certified Public Accountant
10+ years of progressively responsible experience
Strong understanding of accounting solution landscape
Effective and persuasive presentation skills on controversial or complex topics to top management, public groups and/or board of directors.
Nice To Have:
Experience in technology start-up or media company
SR. FINANCIAL ANALYST
The Role:
You will Serve as the key business partner working directly with management and other internal stakeholders to provide financial recommendations.
What You'll Own:
Report weekly and monthly financial and operating metrics and enforcing strong financial controllership
Manage the financial planning process. Model, analyze and forecast metrics that drive budgeting, forecasting and business decisions
Help participate in closing the books, book journal entries and assist with balance sheet reconciliations
Be an integral member in the monthly financial close process and perform ad-hoc projects and analysis as needed
Automate management processes and drive system improvements
Analyze business results for key takeaways to achieve business objectives
Monitor compliance with controls and systems, and developing new processes to support
Preparing detailed financial models for business segments, drive business initiatives, and identify, implement, and deliver key operational efficiencies
Provide financial support to joint ventures in other regions
Our Ideal Candidate Has:
Bachelor's degree in finance, accounting, business or other quantitative study field
5+ years of relevant finance experience
You must have the ability to structure problems, perform analysis, and present to your business partners, exhibiting the ability to dissent, while building trust with your business partners.Advanced modeling skills including advanced Excel skills
Ability to work independently and self-motivate in a fast-paced and rapidly changing environment
Solid business judgment and controllership focus
Proven ability to meet tight deadlines and prioritize workload
Nice To Have:
Previous experience accounting in the media entertainment industry
Demonstrated ability to build and manage financial models for business forecasting, variance analysis, and problem solving
Media licensing business experience
Advanced modeling skills including advanced Excel skills
Ability to work independently and self-motivate in a fast-paced and rapidly changing environment
Solid business judgment and controllership focus
Proven ability to meet tight deadlines and prioritize workload
Strong written and verbal communication skills with a customer focused, professional demeanor
Experience establishing processes and coordinating multiple teams to facilitate timely and accurate deliverables
Familiarity with financial reporting software, including Cognos TM1, SQL, or other similar tools
Comfortable with analyzing large volumes of complex data and presenting findings to senior management
A work ethic based on a strong desire to exceed expectations
Strong attention to detail
Open to 20% travel or less
CPA
更多职位请见:https://www.jauntvr.com/careers/positions/