Next VR
企业类型:上市公司
法人代表:David Cole
成立时间:2009年
所属行业:VR行业应用
公司官网:http://www.nextvr.com
总部地址:美国加州

1.公司简介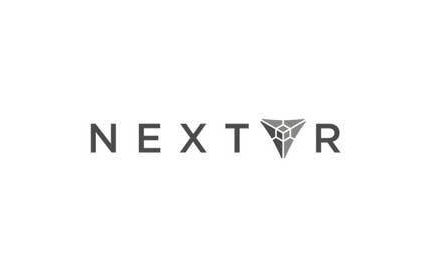 NextVR是美国一VR直播平台,2009年由David Cole创立于美国加州。经过8年的努力,NextVR凭借对拟真沉浸感觉的热情,已经发展并且申请了多项专利,建立起了能够进行VR直播的全美唯一内容平台。
截至目前,NextVR的VR直播平台收到的市场反馈是前所未有的。它已经先后获得福克斯体育FOX Sports, Live Nation, NBC Sports, HBO/Golden Boy, Turner Sports,甚至CNN的内容合作,加入到内容合作项目进程,为他们的内容粉丝提供出类拔萃的拟真沉浸体验。
目前,NextVR已经是全球最炙手可热的VR直播平台,也是唯一一个实现了高清品质VR直播的公司,有别于泛滥的360度全景视频,NextVR实现了实时带深度信息(俗称立体视频)的VR直播,从拍摄到直播虚拟现实内容,NextVR提供深度沉浸式体验,内容从摇滚演唱会到体育赛事再到时装秀,以及所有能让观众欣赏如现实生活般体验的高质量视频广播。
---
2.公司业务
VR科研
NextVR拥有从拍摄、压缩、传输和VR内容显示等26项专利技术。
VR直播内容平台
NEXT VR App和头显应用
VR直播
NBA篮球赛
NFL超级碗
NBC体育赛事
美网
福克斯体育赛事
ICC足球
景点(风景纪录片)
CNN 民主党电视辩论
---
3.发展历程
融资情况:
2015年11月,NextVR获得3050万美金A轮融资。这轮投资方有:时代华纳、康卡斯特电信、曼德拉娱乐集团董事长兼CEO Peter Guber、体育与娱乐领域的风险投资公司RSE Ventures、体育直播和娱乐领域的巨头Madison Square GardenCompany、电视直播娱乐节目制作者和经营者 dick clark productions。
2016年8月,NextVR正式宣布完成8000万美元的B轮融资。本轮投资者大部分来自亚洲,其中最大的两大投资方分别为中国的网易与中信国安,另外还有华人文化控股集团(CMC)、中国资本(控股)有限公司、香港的H基金、日本的软银和旧金山的Spectrum 28等几家资本方。
行业优势:
NextVR有两个技术法宝:
一个是数据压缩技术。技术的原理是尽可能多的除去多余数据,确保每个内容只传输一次,4M——6M 的网速即可支撑每秒60帧的图像传输,依旧意味着在室外环境下4G就能实现流畅直播。
另一个是发布了一款专门用于实时转播360度VR节目的全景直播卡车,由三部分组成——制作VR 3D音频的音频混合设备、计算资源、监测VR实况转播的空间场所,其最大的特色是可以直接开到任何地方,即插即用,随时随地可以投入使用。
这两项技术在时 间和空间上就保证了内容的实时性和可看性。
---
4.公司招聘
Full-Stack Software Engineer
What You Get To Do Every Day
Design and develop web front-end applications
Create new features and tools from scratch which represent NextVR's primary consumer experience
Develop complex internal tools that support the R&D and Post-Production team
What You'll Need to Bring to the Role
3 + years professional software development experience
Bachelor's degree (or higher) in Computer Science or related field
Strong working knowledge of large scale live service operations
Experience and understanding of stable change management best practices
Proven experience with network protocols, databases, and security
Knowledge and experience with server monitoring tools and best practices
Experience developing with Go / Java / Javascript / Python
Experience building media rich websites utilizing technologies such as HTML5 video and WebGL
Experience in database platform (MongoDB, Redis etc.)
Must have strong communications skills to interface with various departments including Marketing, Production, and Engineering departments
Proficient in the following:
Photoshop and Illustrator
Experience with databases, distributed systems/CDNs, and REST APIs
Responsive web design
Experience with Git
Experience working with UX designers
Experience in Cloud Computing (Google Cloud, EC2/AWS)
Solid understanding of Go programming languages
Good understanding of OS fundamentals, Linux internals and shell programming
Experience with NodeJS
C++ Software Engineer (Rift & Vive)
Newport Beach
Are you passionate about building and delivering exceptional VR experiences? We're looking for an experienced C++ Developer to join NextVR to help architect and build a Virtual Reality platform for a global user base. The ideal candidate's background will include building complex native applications and libraries, and experience shipping and supporting end users and the development team.
Responsibilities
Build and support an excellent platform for NextVR content
Help drive the feature roadmap of NextVR products
Optimize the experience across different application types
Deliver a smooth and delightful experience for the NextVR platform
Implement and deliver our flagship VR PC application
Integrate platform specific VR features (tracking, social, chat, etc)
Create unit tests and benchmarks to monitor and improve performance
Manage features based on hardware capabilities
Required Skills/Experience
BS or MS in Computer Science or equivalent experience
3+ years of experience developing in C++, ideally including C++ 11 and C++14
3D Math & 3D Graphics knowledge (OpenGL or DirectX) required
Experience using Visual Studio for development and building
Experience shipping at least one user facing application or library
Experience in writing and supporting a software product
Profiling and debugging experience required
Multi-threaded development and networking experience required
Preferred Qualifications
DirectShow or Media Foundation experience a plus
Spacial audio knowledge is a plus
有意请联系:careers@nextvr.com