K9 Ventures
公司性质:有限责任公司(外商合资)
法人代表::DR. MANU KUMAR
成立时间:2007年09月24日
公司规模:200+人
所属行业:VR投资机构
企业官网:http://www.k9ventures.com/
总部地址美国加利福尼亚州Palo Alto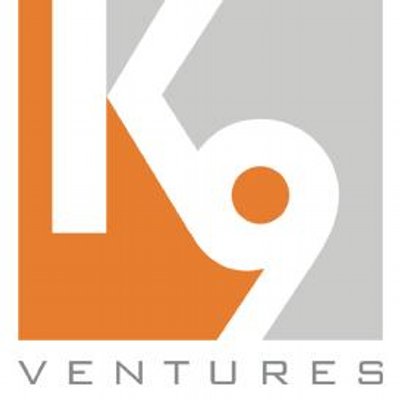 1. 公司信息
1.1 公司简介
K9 Ventures 是一家专注于科技公司早期种子基金,它的总部位于美国加利福尼亚州Palo Alto。
1.2 公司团队
首席执行官:DR. MANU KUMAR​
CFO:BRAUGHM RICKE
---
2. 投资服务
K9相信在杰出的团队和技术相结合就有产生非凡创造的可能。K9的主要投资针对企业公司的初创阶段——当创始团队建立和刚刚开始构建产品的时候。但K9有时也通过和还没有注册公司的创始人交流项目构思和计划投资项目。
K9最初的投资范围在250000美元和750000美元之间,目的是400000美元左右。K9通常以天使投资领头人身份现身。K9将提供个董事会席位给投资的创始人以让每个投资组合公司需要引起足够的关注。每年K9只投资4 - 6家公司。
5大筛选条件:
科技创始人
新科技/新市场
直接收入
本土化
早期预警
---
3. VR投资
K9 Ventures投资Osmo公司
Osmo公司专为儿童开发的增强现实iPad游戏,该公司新一轮融资筹集2400万,资金来自美泰、Houghton Mifflin Harcourt、Collab+Sesame、Calibrate Partners,以及已有投资者Accel、Upfront Ventures和K9 Ventures。
K9 Ventures投资Nimble VR公司
Nimble VR公司通过众筹平台Kickstarter以及英特尔资本(Intel Capital)、Crunch Fund、K9 Ventures、Ovo Fund和其它一些投资方进行了融资。
---
4. VR岗位招聘
Full-stack Engineer at Gradescope
Job Description
We keep improving our product's usability and internal architecture, and have some pretty awesome new features lined up. We're looking for a full stack expert who values clean design and wants to work on improving education with a tight, academic-background team. Happy to tell you a lot more when we connect.
Required skills:
- Expert in back-end web app development (we use Ruby on Rails).
- Experience with non-trivial client-side code (we use React).
- Dedication to tests.
- Effective use of SQL (we use Postgres).
Desired skills for ops focus:
- Server provisioning (we use AWS, vagrant, ansible).
- Event tracking and log analytics.
Desired skills for front-end focus:
- Expert in JavaScript and JS frameworks (we use React).
- Experience with data visualization.
Onboarding Manager at eShares
Job Description
About eShares
Onboarding Manager Job Description
The Onboarding Manager is part of the client services team at eShares.
Primary responsibilities:
•Support new clients and their law firms in "onboarding" them onto eShares – i.e., implementation of client's capitalization table on eShares
•Each on-boarding is a project – onboarding manager is the project manager coordinating the work of the law firms and clients in getting accurate and complete information inputted into the Onboarding Spreadsheet (OBS)
•Constant communication with clients and law firms on status of the on-boarding
•Troubleshoot and support law firms in completing the OBS and importing OBS
•Quality check and assurance of the import
•Continuously look for ways to improve the efficiency and effectiveness of the onboarding process
•Participate and/or lead strategic initiatives as they arise
•Deal with corporate accounts and protect/secure sensitive data
•Conduct in-person client visits
•Work day to day with product and engineering team to perfect product/add features
•Manages up and knows when to escalate internal and/or client concerns
Qualifications
•4 year college degree
•Loves working with people (and talking to people)
•Great people skills – high degree of empathy and great communication skills
•Great organizational skills
•Working knowledge of finance and accounting a plus
•Working knowledge of equity and capitalization a plus
•Prior project management experience a plus
•Ability to deal with uncertainties and ambiguous situations
•Ability to maintain confidentiality as required by customers
•Ability to work as a team across multiple functional teams
•You will be ambitious, pro-active, self-starter, competitive and resourceful to the team
更多岗位:https://angel.co/jobs?slug=k9-ventures